Day 2 :
Food & Nutritional Toxicology |Nutritional Value & Quality of Foods|Holistic & Integrative Nutrition |Animal & Plant Nutrition |Plant & Livestock Nutrition|Behavioral Nutrition & Physical Activity |Current Research in Nutrition & Dietetics |Food & Nutritional Disorders |Protein Science |Vitaminology & Lipidology |Nutraceuticals & Medicinal Foods |Sports Nutrition & Kinesiology |Food Science & Chemistry |Public Health Research |Nutrition & Metabolism |Nutrient Bioavailability |Food & Nutritional Metabolomics |Food & Nutrition Communications |Nutrition in Developing Countries
Session Introduction
University of Indonesia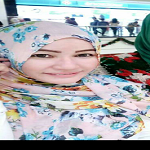 Biography:
Maynora, a civil servant in charge of Bireuen District Health Office, Aceh, Indonesia as manager of Nutrition program. She is currently studying at the University of Indonesia public health postgraduate
Abstract:
Systems approach in management is an approach in improving health care quality in integral. The system is made up of several components that influence each other, these components are the input, process and output. Authors are interested in seeing the analysis of nutrient management programs in health centers in the county health department because of several factors, namely Bireuen energy, less weight infants and the ability of local administration. Purpose to analyze how the management of nutrition programs in health centers in the area of ​​Bireuen district health office with a systematic approach consists of three components, namely input, process, output. Descriptive study design evaluation studies that use the research to assess a program that is being or has been done to repair or improvement program conducted in May 2012. The sample population was 18 people and Implementing Energy Nutrition (Nutrition Coordinator) health centers in 18 health centers in the area of ​​Bireuen district health department. Results: The component input has not been a good nutrition program, because the new 44% good and 56% are still lacking. Component of the nutrition program has not been good, because only 39% good and 61% are still lacking. Nutritional components of program output is still not good because only 11% good and 89% are still lacking. Conclusion: Components of nutrient input program consisting of energy, technical instructions, valid data, facilities and allocation of funds has not been good. Component of the nutrition program that consists of planning, implementation, coordination, advocacy and monitoring and evaluation is still not good. Output components of nutrition program consisting of eight indicators of achievement SPM field of nutrition is still not good. The government is expected to be able to increase the acceptance of Bireuen district health nutrition field. District Health Office is expected to Bireuen to improve training in particular areas of health management nutrition program nutrition programs so that the achievement of SPM, the health center is expected to improve coordination and advocacy as well as nutrition programs so that the output is achieved SPM nutrition programs for the community health centers work in the region.
Ambrose Alli University,Nigeria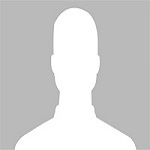 Biography:
Abstract:
On a global scale, the most recent evidence indicates that over 400 million adults are obese while ~20 million children and 1.6 billion adults are overweight. The World Health Organization reveals that, by the year 2015, ~2.3 billion adults will be overweight and more than 700 million will be obese. In this review paper we summarized the current evidence to elucidate the impact of exercise training on biological and psychological health indices in overweight and obese individuals. Endocrine function indices that are discussed herein include leptin, adiponectin, growth hormone, and ghrelin levels. Psychological factors include anxiety and depression, body image, and motivation for exercise. Overall, exercise promotes physical and psychological health in overweight and obese individuals particularly because exercise-induced adaptations occur across a multitude of systems within the active human. The impact of exercise on specific biological and psychological health indices contributes to overall health in overweight and obese individuals.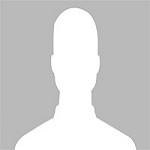 Biography:
Abstract:
Background and Rationale:
Calcium provides rigidity to the skeleton. Calcium absorption and bone mineralization are increased during puberty. Adequate knowledge and calcium intake during adolescence is necessary for the development of peak bone mass.
Objective of the study:
The objective of this study is to evaluate the effectiveness of nutrition education intervention on the calcium knowledge of female undergraduates.
Methodology:
170 female undergraduates were randomly selected. A self-administered questionnaire was used to obtain information on the sociodemographic characteristics, baseline nutrition knowledge about calcium and anthropometric characteristics. 85 female students were purposively selected for both the intervention and control groups. Short messages on locally available sources of calcium, its functions, role in health and disease were delivered to the intervention group via bulk sms. Questions were re-administered at post-intervention to both groups. Data was analysed using SPSS version 18.0. Descriptive and inferential statistics were performed with level of significance set at p «0.05
Results
Mean age of the respondents was 19.2±1.9 years, more than half of the students were in 100Level. Majority (92.9%) resided within female hostels in the University campus. A large proportion of the respondents (86.5%) were Christians. The average monthly allowance of the respondents was #11,215±6,816 and on the average, they spend about half (51.1%) of the monthly income on food. Mean weight was 57.2±10.7kg, BMI was 21.9±3.7kg/m2, visceral fat was 3.4±1.3, lean muscle mass was 28.3±2.6, resting metabolism was 1278±112.8kcal respectively. Majority (70.6%) of the respondents had a normal BMI, 15.3% were overweight and 11.2% were underweight. Baseline calcium knowledge of the respondents were average and similar (cases=10.70±0.38, vs control= 10.20±0.40, p=0.38). The intervention group had significantly higher post-intervention score compared to control group (case=16.94±0.29 vs control 13.34±0.39, p=0.000). There was also a significant higher knowledge score from baseline compared to 4weeks knowledge score for both groups (p= 0.000).
Conclusion
Nutrition education intervention was effective in improving knowledge of female undergraduates about calcium.
Federal Polytechnic,Nigeria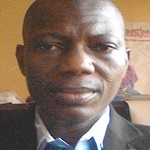 Biography:
Akinola Oyetunji O has completed his Master degree at age 34 years from Human Nutrition Department, University of Ibadan. He served as HOD of Nutrition and Dietetics Federal polytechnic, Ede more than five years. He has published more than six papres in reputed journals.

Abstract:
This study was carried out to determine the Proximate, Minerals, Anti nutrient composition and Functional properties, and to evaluate the sensory properties of the pap Sweetened with the formulated date flour. The result of proximate composition were as follows: moisture (5.12g), fat (14.48g), ash (7.09g), Crude protein (20.87g), Crude fiber (2.30g), total Carbohydrate (50.04g). the mineral value were: Calcium (51mg), Magnesium (40mg), Potassium (126mg), Zinc (2.42mg), Cooper (0.25mg), Iron (1.39mg), , Manganese (2.00mg) and Sodium (70.95mg). The result of anit nutrient composition were as followTannin (2.10mg), Saponion (47.00mg), Phytate (40.00mg) and Oxalate (5.00mg). The results of the functional properties were: water absorption capacity (67.33), oil absorption capacity (79.33), Bulk density (10.0) and gelatinization (77oc). The result obtained from the sensory evaluation showed that the taste and flavor of the pap sweetened with the formulated date flour was equally acceptable as that of granulated sugar. There were no significant differences in colour and mouth feel of the two samples but the texture and appearance of pap sweetened with sugar was slightly preferred to that of date flour. The granulated sugar was slightly more acceptable than date flour as a sweetener. Date palm fruit contain an appreciable amount of nutrient such as minerals and fibre if improved upon in terms of texture and appearance can help in controlling the blood sugar level when consumed as sugar substitute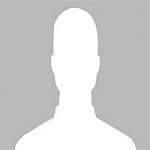 Biography:
Abstract:
Micronutrient deficiencies is responsible for an estimated 1.1 million of the 3.1 million child deaths that occur each year as a result of under nutrition. Malnutrition is particularly prevalent in Sub-Saharan Africa requiring urgent intervention through a sustainable integrated innovation. This work investigates the effect of thaumatin in formulated nutritional drink and snack on the nutritional status of Wistar rats. Cocoa, Moringa and composite flour in combination with Thaumatin isolated from the West African Thaumatococcus danielli as an organic sweetener.
Cocoa powder and Moringa leaf powder were locally sourced from organically grown farms in South Western Nigeria. Thaumatin was isolated from the fruit obtained from Thaumatococcus danielli collected from the wild. Isolation of Thaumatin protein was carried out in accordance with standard procedure. Twelve Wistar rats of an average weight of 120 g, were acclimatized for one week then subjected to the specially formulated organic drinks and snacks to determine the nutritional effects. The test animals were acclimatized and fed for two weeks. They were further grouped into three groups equally, the first group were given the formulated drinks, the second group formulated bread and third group was the control. The first group was given 1mL of the drinks (composed of Moringa, cocoa and spices,) alongside the normal rat diets, while the second group was given the formulated bread from Cocoa, Moringa, and Cassava flour using Thaumatin as an organic sweetener with normal drinking water, and the control group were given normal rat diets and normal drinking water. At the end of the two weeks, the experimental rats were weighed. Blood samples was taken from the animals for the determination of the Micronutrient (Vitamin A, iron, zinc, calcium and iodine) level
Konkuk University ,South Korea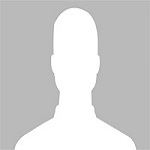 Biography:
Abstract:
The anti-inflammatory effects of oat extracts in vitro and in vivo were determined based on antioxidant functions. To examine the effect of oat extracts in murine macrophage RAW 264.7 cells, MTT assays were used and nitric oxide (NO) production was analyzed based on absorbance and inducible nitric oxide synthase (iNOS) expression levels using Western blot analysis. Immunoglobulin expression levels were determined using an enzyme-linked immunosorbent assay (ELISA). Oat extracts showed significant (p<0.05) antioxidant properties and restored the cell viability of LPS-stimulated RAW 264.7 cells, compared with controls. NO production and iNOS protein levels were also reduced by oat extracts. DSS (3%)-administered mice manifested symptoms similar to human colitis patients, and oat extracts attenuated the symptoms of colitis. Preventive and therapeutic administration of oat extracts used as antioxidants can ameliorate inflammatory conditions in cells and DSS-induced colitis in mice
University of Southern Queensland ,Australia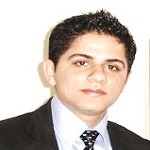 Biography:
Saugat Neupane is a PhD candidate at the University of Southern Queensland, Australia. He holds a Master of Business Administration and Master of Business Research degree in Marketing. His areas of interest are marketing strategy and consumer behaviour. He has taught courses related to marketing and management. He is a Chartered Marketer with the Chartered Institute of Marketing (UK).
Abstract:
The study is designed to investigate the relationships between consumers' cultural values, their perceptions of functional foods. The Australian Dietary Guidelines have recommended the amount and kinds of foods that Australians need to eat to reduce the risk of chronic health problems. A reasonable number of foods in the guidelines fall under the functional foods category, for example, whole grain food products, legumes/lentils and non-starchy vegetables. Most Australian consumers are not eating foods as recommended by the dietary guidelines. One of the underlying reasons for such noncompliance could be the multicultural nature of the population in Australia. Consumers from different cultural backgrounds/ancestry have values inherited from their tradition, family or parents which can influence their decisions on how or whether they should choose foods recommended by the guidelines. There are very few studies specifically focusing on the relationship of consumers' cultural values and their perception of functional food products, and most of the studies are either exploratory in nature or have been studied under different cultural contexts than Australia or they did not specifically study cultural values that affect functional food perceptions. There is a need for a rigorous study to confirm whether and how culture affects functional food perception and the cultural values that specifically influence the perception of functional foods. This research will follow a sequential research design, "qual-QUAN". The study will include participants belonging to three major ethnic groups living in Australia, namely those of English ancestry, Indian ancestry and Chinese ancestry.
Hashemite University ,Jordan

Biography:
Mahmoud Abughoush has completed his PhD from Kansas State University on 2003. He has been assigned as Assistant professor at the Hashemite University/ Jordan. In 2011 he has been promoted to Associate professor. Now he is working with The Hashemite University/ Jordan as Associate professor in the Food and Nutrition Sciences Department. He published more than 25 research articles in food safety, food product development. Food chemistry and physical properties.
Abstract:
The objectives of the current study were to investigate the effect of totally (100% sesame oil) or partially (50% sesame oil and 50% corn oil) replacing corn oil with sesame oil on Salmonella spp. in mayonnaise stored at 4, 10 or 24 °C and the inhibitory effect of chitosan at 0.5 to 1.0% against Salmonella spp. in mayonnaise. Effect of chitosan on mayonnaise particle size was also investigated. Salmonella cells were not detected in mayonnaise prepared with 50% sesame oil and 50% corn oil or by addition 0.5 to 1% chitosan at and beyond 1 d; however, cells were not detected in mayonnaise prepared 100% corn or sesame oils by 7 d at 24 °C. Further, Salmonella numbers were reduced by approximately ≤ 1.2 log CFU/g in totally or partially sesame oil-treated mayonnaise or in mayonnaise containing 0.5 to 1% chitosan and stored at both 4 and 10 °C compared to mayonnaise prepared with corn oil (control without chitosan). The addition of chitosan enhanced the viscosity of mayonnaise and reduced the particle size of droplets which were 50, 24.1 and 6.1 µm in mayonnaise treated with 0, 0.5 and 1.0% chitosan. The results showed that replacing of corn oil with sesame oil in manufacturing of mayonnaise or addition of chitosan have the potential to reduce the presence of Salmonella in this product.
Kongu Engineering College,India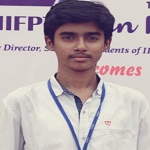 Biography:
Deepak Subramani currently pursuing B.tech.Food Technology course in Kongu Engineering College, India. He is currently serving as a Secretary of Food Technology Association, Project Coordinator and also the Executive member of Indian Institute of Techical Education Club . He has presented about 23 papers in International and National conference and seminars, colleges and institutions. He have received Overall outgoing Student award for the academic year 2016-2017. His papers have been published in 9 reputed journals, i.e. Journal of Perspective Biochemistry and Biotechnology. His research interest falls on new product development and nutritional enhancement in a local food and making it into a value added products
Abstract:
The Palmyra fruit is one of the popular fruit which has higher demand in summer season in local markets. It is highly nutritious and has high percentage of vitamin A, vitamin C, lycopene, Vitamin E and carotenoids. A recent research has proved that α-tocotrienols present in Palmyra fruit were effective against cancer cells and its targeted attack. Even though, the Palmyra has its economic and nutritional importance, it has not received proper attention to utilize it commercially in worldwide market. This paper notifies the nutritional importance of Palmyra and demonstrates our research project which was carried out to develop Palmyra fruit pulp added yoghurt in different concentrations such as 2.5%, 5%, 7.5% and 10% and investigate the physiochemical attributes of yoghurt during storage. The results of the study found that ash, dry matter contents and titrable acidity were significantly increased, whereas the reducing sugar, PH and syneresis were reduced with the storage period of 18 days. There was a reduction in bacterial colony count during storage due to reduction of PH. Sensory attributes such as flavor, color and taste and texture of yoghurt made from 2.5% Palmyra fruit was superior to all other types of yoghurt. Thus by the incorporation of Palmyra in yoghurt, not only the taste of yoghurt is increased but also the ultimate nutrients of Palmyra is carried along with it and also it can reach all the people by means of yoghurt during application.
Wayamba university of SriLanka ,Sri Lanka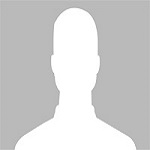 Biography:
Abstract:
Solar evaporation method for salt manufacturing is most popular in Sri Lanka. As the country is blessed with a tropical climate throughout the year. Even though the country can completely fulfill its annual salt requirement, there are some manufacturing mismatches needed to solve to fine tune and smoothen the manufacturing process to get the expected quality by customers. In this study, an attempt has been taken to understand the importance of applying Statistical Process Control (SPC) by applying individual and moving range chart (I-MR chart). DMAIC (Define, Measure, Analysis, Improve and Control) process was applied and comprehensively reviewed to define the production process. Statistical process control consists with two phases. This study focus on the phase I, where manufacturing process was clearly understood and an improved process map was developed. Critical to quality parameters were clearly identified by using the process map. Trial control limits were constructed for the critical quality parameters by eliminating the assignable causes for an out of control process. Then these trial control limits can be implemented to the process. Next, run the process with these trial control limits and fine tune the trial control limits for phase II monitoring. True control limits should be produced with these trial control limits in the phase II. This helps to reduce the variability of the production process of salt industry and smoothen the salt manufacturing process monitoring to achieve the expected quality goals.
Wayamba University of Sri Lanka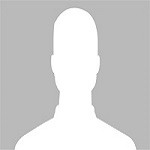 Biography:
Abstract:
Food is an essential part of our lives, and consumer interest in foods that may provide benefits beyond basic nutrition, or "functional foods," is thriving (1). However, limited studiesrevealed that knowledge on various dimensions behind functional food is lacking among SriLankans. Hence, assessment of knowledge, attitudes, and practices (KAPs) of functional food
usage among Sri Lankan housewives is essential due to their active participation for decision making regarding food choices. A cross sectional descriptive study was conducted to assess the level of KAPs of functional food usage by housewives in selected study population in SriLanka. Data was collected using a pretested interviewer administered questionnaire with three
hundred (n=300) willingly participated housewives in sixteen Grama Niladhari(GN) divisionsin Rathnapura, Balangoda, Katharagama, and Pannala areas in Sri Lanka. Individuals wereassessed by providing scores for knowledge, attitudes and practices sections of thequestionnaire. Then percentage scores obtained by the individuals were assessed as "adequate
level" (≥50%) or "inadequate level" (<50%)
Inadequate knowledge score among participants demands nutrition education aboutfunctional food specially through television to be implemented for them to gain adequateknowledge, plus adequate attitudes and practices than currently.